Ravi Toor's an Entrepreneur, Coach & Speaker
Ravi Toor is the Owner of Ravi Toor Co., a Coaching Practice focused on empowering women all over the world to tap into the best versions of themselves so they can create massive change in their personal lives, and on a global stage. She uses psychology, neuroscience, life disciplines, support and strategy to help women rewire their subconscious, remove both mental and physical limiting beliefs and implement change on a meaningful level so women can achieve their personal greatness, creating influencers out of every single client she works with.
In addition to Coaching, Ravi is also a Speaker, focusing most of her talks on humanity, change, adversity, overcoming traumas and creating a better reality for yourself and others. She's an advocate for survivors, teaching them they can go from victim to victor through changing their mindset and creating a life that's more aligned with their visions instead of focusing their energies on the power that's been stolen from them. Ravi believes every trauma has a silver lining, that silver lining is the birth of your power should you choose to accept it.
Ravi is also the host of LIT, a podcast dedicated to aspiring and emerging leaders. She believes there's a leader within all of us. If you choose to tap into your calling as a leader whether that's a politician, author, speaker, business owner or revolutionary, she knows the journey starts within, long before you show up as a leader on the outside. She encourages everyday people to create change on the inside so they can show up as a badass transformational leader on the outside. She knows without a doubt it's possible and because of that, LIT is here to help educate, empower and motivate leaders to Lead, Inspire and Transform.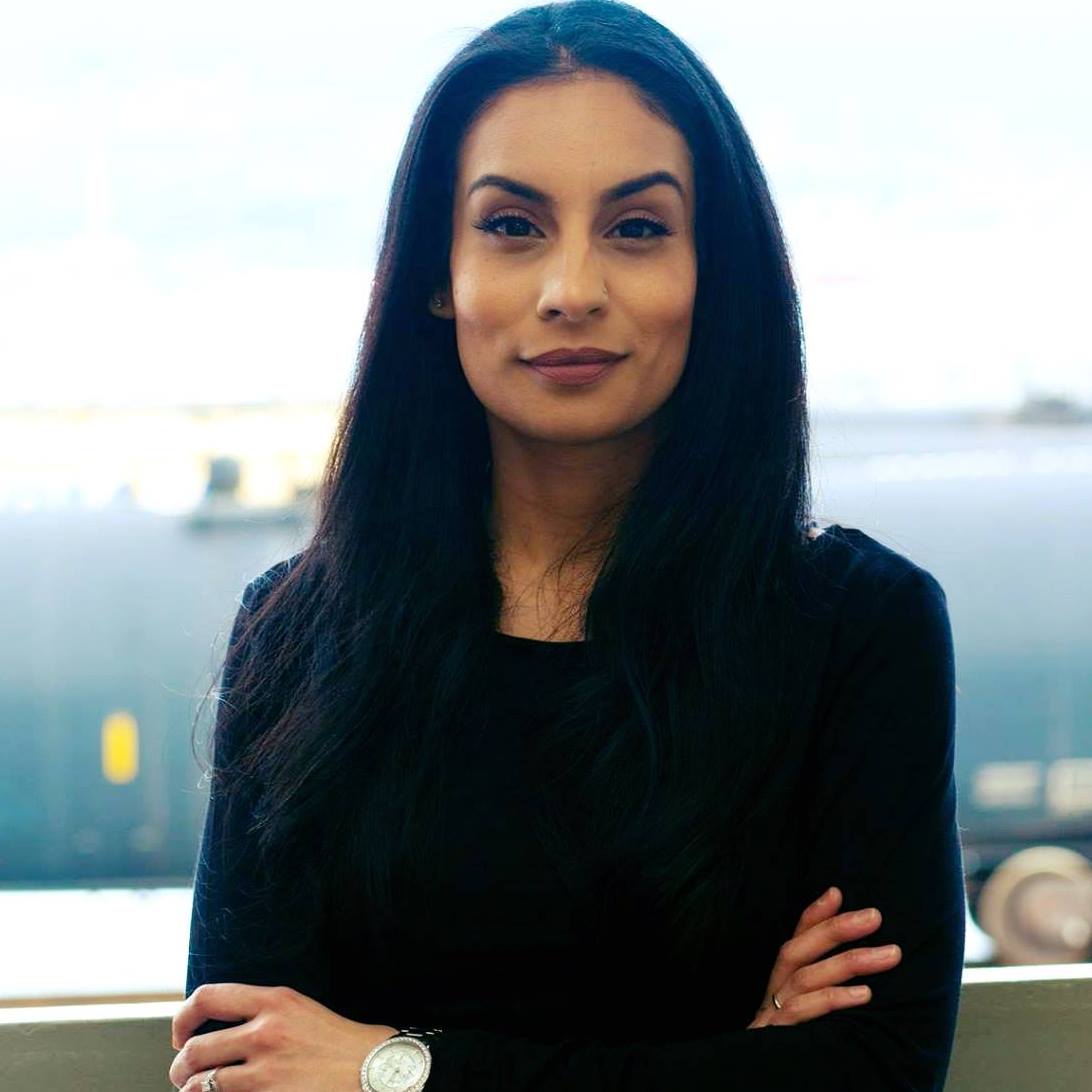 All of her childhood, Ravi thought she was going to be a lawyer or a politician, she was going to create change on a massive level, however, life had different plans for her. Ravi experienced a significant trauma in her early childhood that affected every aspect of her life. A survivor of childhood sexual abuse, Ravi vowed to help other CSA survivors rise to their personal power reclaiming their lives, their journies and their identities. She focused her education on youth and began work in the Social Service Sector.
"I spent a ton of my time working with youth in different capacities, helping these kids see a better way, reach for hope and change their lives one moment at a time. That was where the real work was, at ground zero."
Ravi's ups and downs in life didn't end there. She found herself often burnout both emotionally and financially knowing she was barely creating the impact she wanted to see. Soon enough, she realized the social service sector wasn't going to provide her with the financial security she needed to continue working the way she was. And so came the change.
Ravi did a 180 and took up shop in corporate finance. This is where she learned the art of business. Although she had already picked this up from her amazing family full of entrepreneurs, it was something else to be totally hands-on, running a business for someone else. Getting to know the ins and outs. Soon enough, though, corporate finance was leaving her with a different kind of burnout. Extreme stress, late nights and early days. Ravi spent a significant period of her life working to prove her loyalty, hoping to see a return in form of pay raises, benefits and promotions. Ravi came to the realization what she was hoping to receive was never coming and instead, she was faced with what many face after spending years with a company, the glass ceiling. Her efforts were far greater than the reward. She knew she was underpaid, overworked, no benefits and working hard for someone else's dream. She knew nothing was going to change if she didn't create the change herself.
"The worst part, I was yearning for something more. Something big. And it all had to do with helping people, creating sustianable change for society, one person at a time."
And that's where Ravi created change once again. She began slowly building her empire, spending months burning the candle at both ends. Ravi would wake up and build her mindset to get herself through her day job so she could return to work on her side hustle, building her client base by night. With the love and support of her amazing husband Ryan and the warmth and love of her 4 legged fur baby Zen, Ravi worked her tail off to reach the goals she needed to reach to create the transformation she had always dreamed of. Then the day came, she no longer had a side hustle, instead, she quit her day job, becoming self-employed as a Coach and Speaker. Ravi was fully living in her authenticity. She was living a life of design that allowed her to create massive impacts on society through one individual at a time.
Ravi's worked with many clients to help them achieve their goals, break their old patterns and develop strong mindsets to get through anything they face. Mindset is the real game of life & Entrepreneurship. You can learn all the skills possible but if you simply rely on competence and ignore the power of your emotions, your conditioning, your subconscious, you're put yourself at a significant disadvantage where you'll often find yourself spinning your wheels while trying to create massive change in your life! Ravi's goal is to help as many women as possible. She is an empowered woman who wants to empower women to strive to be their best, to thrive in their lives and to transform their communities.
It takes just one change, just one moment, just one word, to change the trajectory of your life. Ravi's life's work is to help women take charge of their lives, living their lives on their terms. Women are naturally strong and Ravi wants to see more and more of you tap into your natural gifts. She wants more and more of you to rise and self-actualize. She helps you remove all doubt, all fear and put in place the right pieces to make sure you're rocking out how YOU want, exactly how YOU are.
Ravi is best known for her incredible sense of humour and her no bullshit approach to life and dreams. She's created her own financial independence and knows a significant deal about adversity, adapting to change and creating a life based on your passions and personal power. Due to her own life struggles, Ravi's passionate about helping women become the best they can possibly be, focusing on helping aspiring and emerging leaders self-actualize to their truest potential. She's devoted her life to nurturing those strong women who are willing to rise to create economic empowerment, transformational change on a personal level and sustainable positive impact on a global level.
Ravi's a strong and powerful woman who defies rules to create sustainability, impact and empowerment.
"I say no to fitting in a box.
I say no to the same 'ol ways.
I say no to not being in control of my life.
I say no to anything less than freedom and abundance.
I choose not to settle, instead, I choose to flourish…to bloom!
What do you choose?"
You Can Count Yourself Lucky!
You can count yourself lucky if you have the privilege of knowing Ravi Toor. She is one of those rare people you just don't get to encounter often. Every time I speak to her or hear her speak to others, I learn something new and grow spiritually. She has the ability to dig into the really deep nitty gritty parts of your soul you often ignore. What I find remarkable is her ability to inspire such transformational personal growth with her mindset beliefs and support. She is able to pull out the real gems and help you identify exactly what is so special about you that others need to know. If you get a chance to work with her in any capacity, you better take it. Amber